Happy April! We hope this newsletter finds you in good spirits, eager to embrace the vibrant energy of spring. It's the perfect time to give your home some TLC.
In this month's edition, we've included some insights about two important topics to help you prepare your home for the season ahead: spring maintenance tips and advice about how to increase your home's curb appeal. More than ever, budget-friendly ideas to help you create a stunning and well-maintained home are key.
As always, please don't hesitate to reach out if you have any questions or need assistance with your real estate needs. We're here to help!
Wishing you a fantastic and productive spring season.
"Just because you talk to a REALTOR® doesn't mean you have to move"

Prices rise as conditions favour the seller
Sales and new listings have improved over the levels reported at the beginning of the year. As a result, the spread between sales and new listings supported some expected monthly inventory level gains. However, the 3,233 available units reflected the lowest March inventory levels since 2006 and left the months of supply just above one month, firmly in the seller's territory. While conditions are not as tight as last March, low inventory levels leave purchasers with limited choice, once again driving up home prices...READ MORE
Easter Eggstravaganza (Apr 7 – 10)
Celebrate Easter with friends and family at the Calgary Zoo. Have fun playing educational games, enjoying delicious treats, and exploring the zoo all included in your day admission ticket.
Calgary Book Drive & Sale (April 14 – 29, May 3 – 14)
Join this book drive and sale in support of RESET Society by donating your gently used books and shopping from over 100,000 books. Help change the lives of women and children experiencing the violence and trauma of sexual exploitation.
The Spring Market at Deerfoot Inn & Casino (Apr 16)
Shop from over 85 vendors offering everything from food, beer, spirits, plants, fashion & art. Free Parking & Free Entry.
The Calgary National Women's Show (Apr 22 – 23)
Come at the Stampede Park for the ultimate girl's day out. Experience a day filled with fashion, food and fun!
Calgary International Beerfest (May 5 – 6)
Visit one of the best beer festivals in the world, with 700+ beers from 200+ breweries, beer seminars, food and beer pairings, entertainment, and so much more!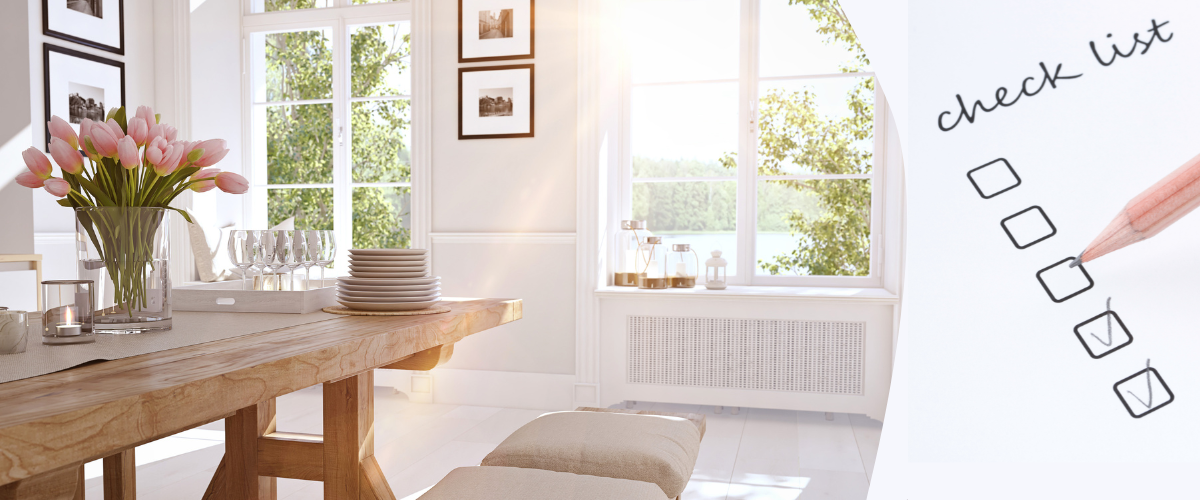 Spring is the season for rejuvenation, making it the ideal time to tackle critical maintenance tasks. By prioritizing these duties, property owners can protect their assets.
In general, a good rule of thumb is to set aside between 1 – 4% of the property's value every year as a budget for maintenance and repairs. In today's economic climate, that can be a hard reality to face but it's well worth it.
Preventative maintenance saves you money in the long run. Fixing the caulking around the window of your house, for example, can cost between $3 – 8 per linear foot (or less, if you do it yourself). Compare that to replacing a window, which can cost several hundreds of dollars or more.
Prioritize these essential spring maintenance tasks to start.
Essential Spring Maintenance Tasks
Gutters and downspouts: Inspect and clean to prevent water damage, foundation issues, and ensure proper drainage.
Roof: Examine for damage, such as missing or broken shingles, to prevent leaks and costly repairs.
HVAC system: Service the system, including filter replacements and duct cleaning, to prolong its life and increase efficiency.
Window and door seals: Check caulking around windows and doors to reduce drafts and energy costs.
Outdoor spaces: Homeowners should invest in landscaping projects, while apartment owners must maintain common outdoor areas for tenants.
Plumbing and water systems: Inspect for leaks or damage to prevent costly water damage and mold growth.
Smoke and carbon monoxide detectors: Test detectors and replace batteries as needed to ensure occupant safety.

If you are unsure, hire a professional to handle complex or dangerous tasks.
As you do your spring maintenance, consider taking the time to also spruce up your decorating by tapping into some of the top trends of 2023, like adding some subtle pastels or vintage vibes.
First impressions count and a property's exterior is the first thing buyers see when they visit. That's why a property's curb appeal plays a significant role in attracting potential buyers and boosting its overall value.
In fact, landscaping and home appraisal experts estimate that an attractive and well-maintained exterior can boost a property's value between 5 – 20%, or more, depending on the location and other factors. The return on investment can be huge.
Here are some of the best exterior improvements to prioritize from a ROI perspective.
Landscaping: Maintain a neat lawn, trim hedges, and prune trees. Add colourful flowers or plants.
Exterior cleaning: Power wash the exterior, including siding, driveway, and walkways.
Fresh paint: Apply a fresh coat of paint to the front door, trim and shutters for a welcoming, polished look.
Update hardware: Replace outdated or damaged hardware, such as door handles, house numbers, and lighting fixtures.
Declutter: Remove unnecessary items and debris from the front yard, porch, and walkways.
Driveway and walkways: Repairing or upgrading your driveway and walkways can make your property look more polished and inviting.

Homeowners planning to sell should contemplate an affordable makeover to boost their property's value. Keep in mind your budget, home style and whether to DIY or hire a professional.
Another consideration is whether to play it safe with traditional upgrades or try to stretch your ROI a bit further by jumping on trends of the day. This year, for example, adding natural textures to your home exterior is especially popular. Adding wooden elements, like wood posts on your front porch or wood shutters, is a quick way to boost curb appeal in a contemporary way.
Erin Woods is a residential community that is in the east of Calgary. It is bounded to the east by 52 Street E, to the south by Peigan Trail and to the north and west by the Canadian National Railway tracks.
The area offers panoramic views of the Rocky Mountains, plenty of recreational opportunities for residents and easy access to the rest of the city. It's home to an elementary school, as well as generous amounts of open fields and green space.